Tasting Event in Otemachi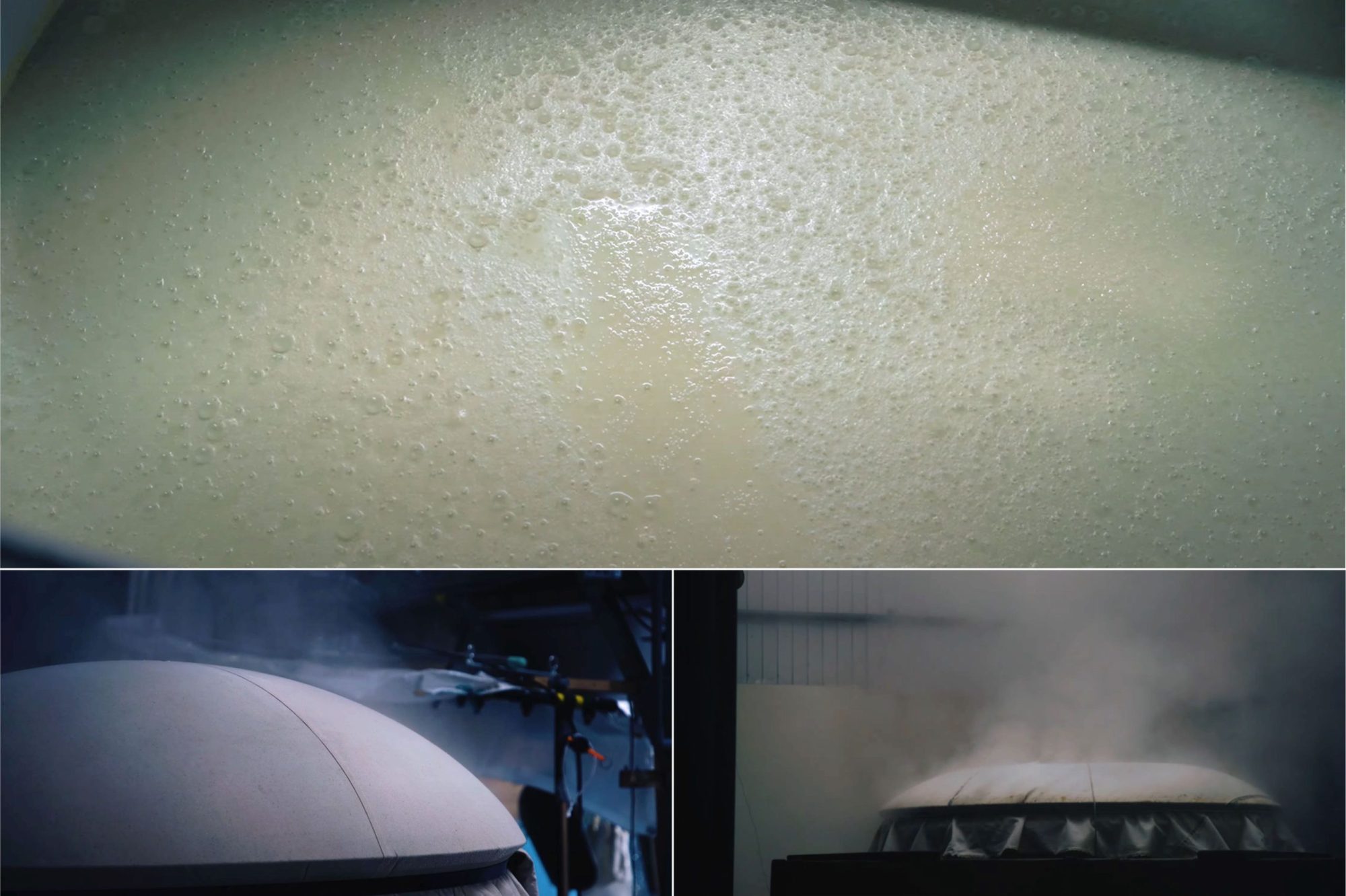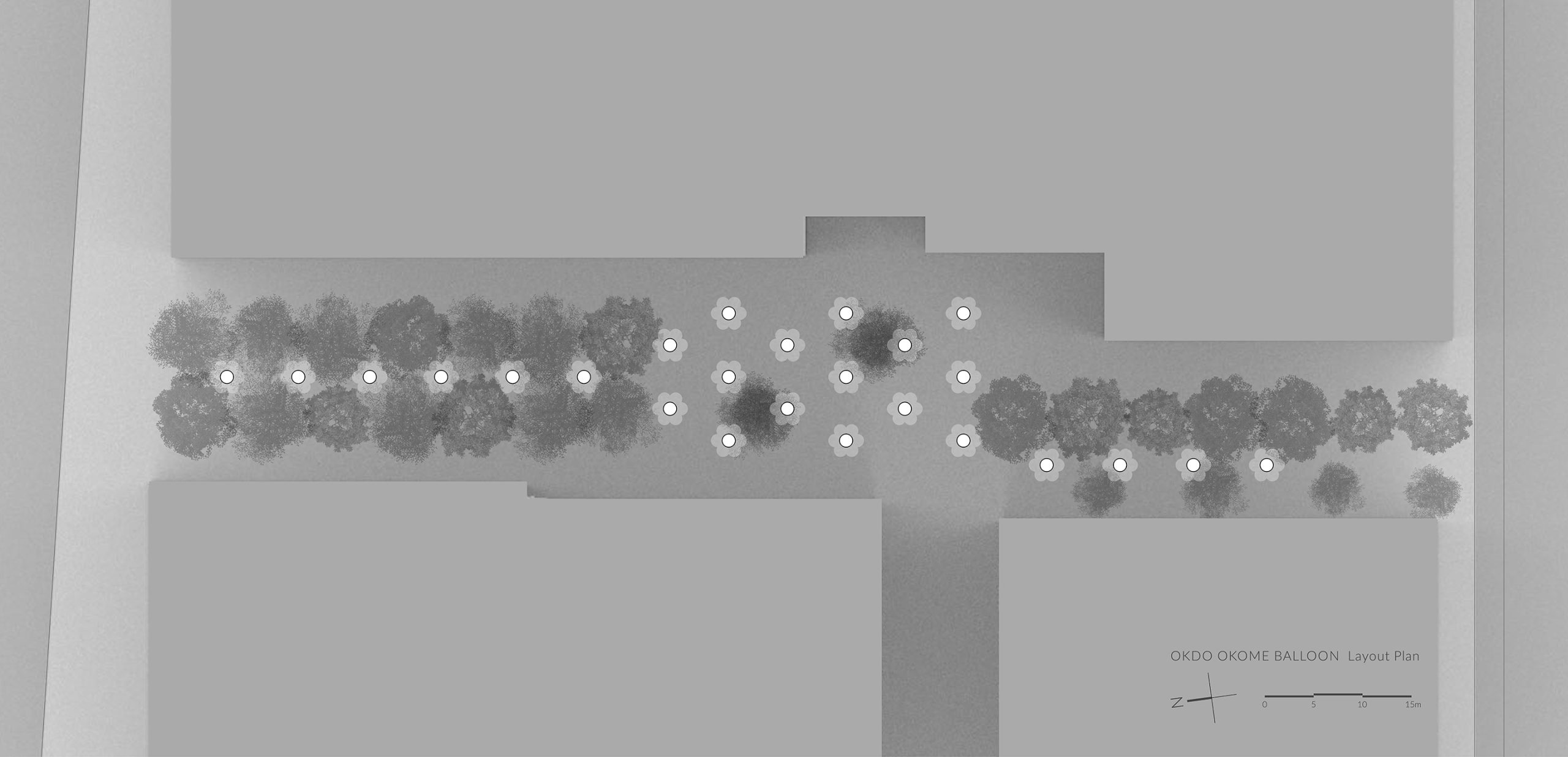 設計意図
日本酒試飲イベントの会場設計です。
日本酒造りの美しい情景を、今まで日本酒に馴染みのなかった人たちにも伝えられる空間を作りたいと考えました。
たくさんの米粒が麹菌によって発酵するシーンから着想を得て、会場全体に米の形をした風船を浮かべました。風船は菌糸をイメージした細い鉄棒によって支えられています。
お米風船の下では、来場者が全国の酒蔵や酒販店の人々と語いながら試飲をすることができます。風船は日中の強い日差しを和らげ、雨宿りの場を与え、夜になると柔らかく発光して行灯のように空間を照らします。
お米風船は瞬時に設置・撤収ができるため、容易に全国を巡回できます。また全てのパーツはリサイクル可能な素材で作られており、イベント終了時にも廃棄物を出さずにその役目を終えることができます。
CONCEPT
We designed a venue for a sake-tasting event called "Wakate no Yoake". The site is an outdoor space of 2,500㎡ on Otemachi Naka-dori Avenue in Tokyo.
We wanted to create a space that would convey the beautiful scenes of sake brewing to people who were not familiar with sake before.
Inspired by the scene of many grains of rice being fermented by koji mold, we came up with the idea of floating balloons in the shape of rice throughout the venue. The balloons are supported by thin steel rods that resemble mycelium. The rice-shaped balloons evoke the image of a steamer that puffs up when steaming rice.
Under the rice-shaped balloons, visitors can taste sake while talking with sake breweries and stockists from around the country. The balloons softens the strong sunlight during the day and shelters from rain and softly emits light at night, illuminating the area like a lantern.
The balloons can be set up and taken down instantly and can easily accommodate national tours. And because all parts are made of recyclable materials, they can finish their mission after the event is over without generating any waste.
建築概要
建築敷地
東京都千代田区大手町仲通り
建築用途
イベント会場
竣工年月
2022年
敷地面積
約2500㎡
施工会社
TSP太陽株式会社
株式会社BRAVO(バルーン制作)
写真撮影
走出 直道 / エスエス
* 倉渕 宏幸 / Shot Shot株式会社(映像作品より抜粋)
掲載